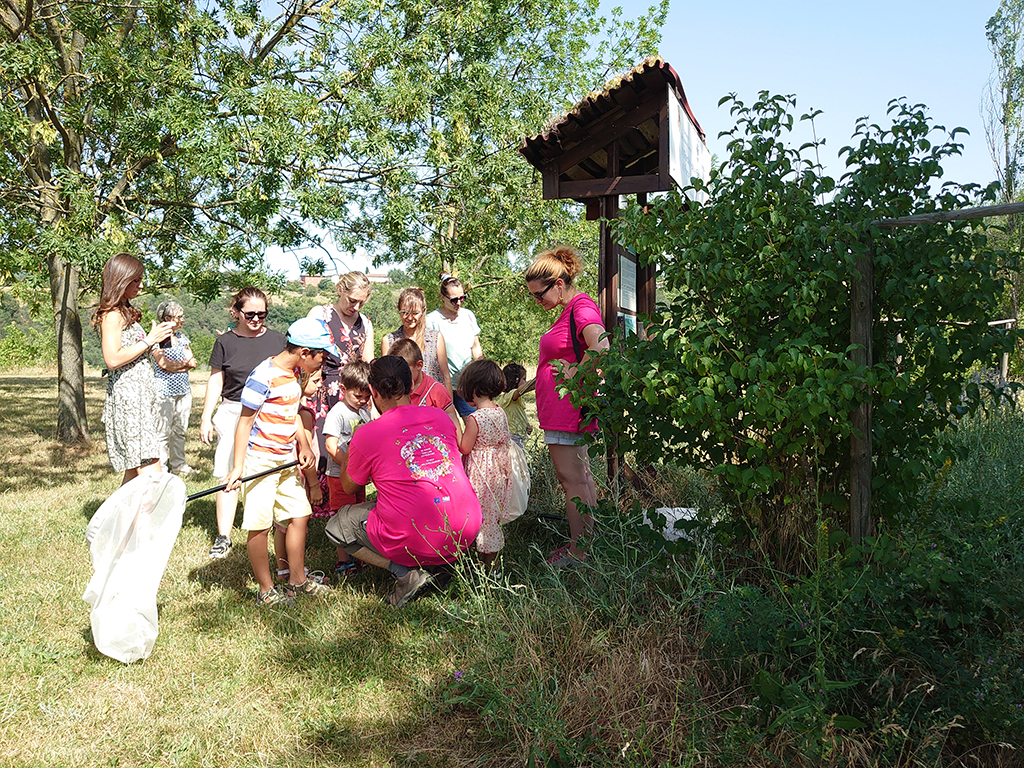 Wild pollinators are the core of our ecosystems and are reducing dramatically in the last decades: among the main causes are land-use change, intensive agricultural management and pesticide use, environmental pollution, invasive alien species, pathogens and climate change (IPBES, 2016). This decline is amongst the most severe instance of modern biodiversity loss so far documented, representing a crisis for environmental health and agriculture. It is estimated that 84% of EU crop species and 78% of wildflower species rely on insect pollination. The ecosystem service provided to the EU by pollinators is valued at €15 billion/year. The main pollinators in the EU Mediterranean areas are bees (Hymenoptera, Apoidea) and syrphids (Diptera, Syrphidae).
The European Red List of Bees (IUCN 2014 and following updates) reports 1,965 species, the majority of which is found in the Med. It has been assessed that 9% of EU wild bees is threatened with extinction, while for 55.6% data are deficient. This lack of data regards in particular the Mediterranean basin, which harbour the majority of endemic wild bees and is considered as a "biodiversity hotspot" for conservation priorities. Many Mediterranean Syrphids are locally endemic, but only scattered evidence of their status higlights conservation needs (e.g. Vujic et al. 2001: Balkan , ISPRA 2015: IT).
Reversing the decline of pollinators is an essential step towards ensuring a sustainable ecosystem and addressing many of the factors causing biodiversity decline.
Despite several initiatives (i.e. SUPER-B, BienABest, Bumblebee Conservation Trust) already addressed, they are generally lacking in the Med or not developed to an adequate scale. Moreover the environmental information regarding the interactions with native plants (food resources), essential to ensure the safeguard of wild pollinators, is generally limited or not available to practitioners and concerned authorities.
In Mediterranean countries, where projects will be implemented, there is inadequate awareness of the role of wild pollinators and the importance of conserving their diversity, and most of the existing initiatives still focus exclusively on honeybees (IEEP 2017).
Such a knowledge gap is one of the main obstacles to enable a proper planning of successful programs of environmental regulation, to address the main drivers of pollinator decline and ensure a sustainable management of the remaining high-value pollinator habitats and habitat restoration.
At present agri-environmental measures have not been implemented on an adequate scale across Europe to compensate for the losses of suitable pollinator habitats. Greening of CAP payments and fundings for pesticide-free farming have not been effective to date according to ECA's report (2017): it has been estimated that greening led to changes in farming practices on only around 5% of all EU farmland. In general, agri-environment measures, landscape-scale approaches and initiatives to establish connectivity (e.g. wildflower-rich landscapes, maintenance of hedges providing valuable resources for pollinators, restoration of semi-natural ecosystem) are needed.
The recent Consultation workshop (IEEP 2018) of the EU Pollinator Initiative and the Communication of EC (COM 2018 395) stress the importance of raising knowledge and awareness across society, promoting and disseminating best practices, stimulating policy makers, businesses and citizens to act against pollinator decline.